For more than a decade, we've consulted with literary agents on our clients' behalf. Now that the rules of publishing have changed, we can offer you the rare opportunity to speak directly with one of our consulting agents. All four of the agents on our consultation team represent leading literary agencies with stellar track records.
Through Windword's literary agent consultations, these savvy pros can help you to identify your book's big idea," suggest ways to strengthen your pitch package and coach you in preparation for that all-important one-on-one session at the upcoming writers conference. If you simply want to pick their brains and explore possibilities for your book's concept and direction, they're available for that, too. You can select the agent you'd like to speak with based on her agency information (below), or we can pair you with the agent who we think is the best-versed in your genre and topic.
Janis Vallely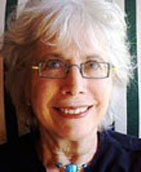 A former publishing VP, Janis Vallely represents and manages a select group of nonfiction authors and ghostwriters.  She is best known for her ability to package complex theories and abstract ideas into mainstream bestsellers. The Janis Vallely Literary Agency's client list features nationally recognized experts in the fields of diet, health, alternative medicine, healthy lifestyle, motivational self-help, inspiration, memoir, and psychology.  Janis has launched New York Times bestsellers including the Eat Right For Your Type series of 17 books by Dr. Peter J. D'Adamo with Catherine Whitney (more than 5 million copies sold worldwide and translated into more than 50 languages); The No Grain Diet, by Dr. Joseph Mercola; and Curves, by Gary Havin and Carol Colman. She collaborates with experts to develop concepts from book proposal to final manuscript.  She enjoys a "hands-on" approach to agenting and is equally involved in developing the concept, transforming it into a salable presentation, and marketing it to top publishers.
Before becoming an agent, Janis held management positions at Simon & Schuster, where she was responsible for selling the reprint and serial rights to bestselling fiction and nonfiction; G.P. Putnam, where she was vice president and subsidiary-rights director in charge of both foreign and domestic markets; and most recently Doubleday Publishers, where she was vice president and associate publisher. Her 25 years in trade publishing, as both a skilled marketer and an editorial adviser, gives her the industry contacts, creative vision, and sales expertise to launch a distinctive agency list.
Deborah Levine Herman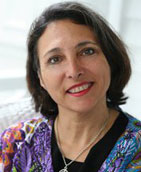 Deborah Levine Herman is a longtime literary agent, author of 11 nonfiction books, including Spiritual Writing from Inspiration to Publication, and a writing consultant specializing in book proposals and platform-building. With her husband and business partner, Jeff Herman, she wrote Write the Perfect Book Proposal: Ten Proposals That Work and Why, and is a regular contributor to the agency tome Jeff Herman's Guide to Book Publishers, Editors and Literary Agents.
She is a graduate of the Ohio State University College of Law (JD) with a dual-degree master's in journalism. The common thread in all her writing is an infinitely readable way of synthesizing complicated material. Many reviewers refer to her as a self-help guru. She has taught classes on writing and spirituality throughout the country for the past two decades.
She joined the Jeff Herman Literary Agency LLC in 1990 as an agent primarily focused on project selection and development. She specializes in spiritual material.
She is co-founder of two social networks for writers. The Writers, Agents and Editors Network, www.WAENet.com, joins writers and industry insiders for a virtual writers conference. The second, Writer Entrepreneur, www.theWENet.ning.com, provides tools and hosts groups that help the serious writer become the successful writer in the ever-changing publishing industry.
She speaks throughout the country on such topics as book proposals, building a platform through social media and the Internet, writing as a spiritual journey, how to get published in the religious and spiritual markets, and how to ghostwrite/collaborate. She also lectures on more esoteric topics. She is a charismatic speaker and teacher.
Claire Gerus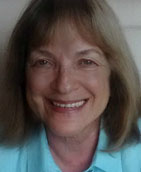 Claire Gerus has been editor in chief of two publishing houses, worked for seven major publishers—Harlequin, Rodale, Random House, Doubleday, John Wiley & Sons, Kensington and Adams Media—written articles for U.S. and Canadian magazines and newspapers, and taught corporate communications to such clients as IBM, Kellogg's, Mutual of Omaha, and Procter & Gamble.
In 1996, she established a thriving business as a New York literary agent, selling publishers books on a variety of subjects: business, history, memoirs, religion, health, spirituality, psychology, politics, pop culture, and women's studies. She sold a 3 million-copy health bestseller and brought film star Esther Williams' story to Simon & Schuster. It went on to become a New York Times bestseller.
In 1999, she joined Kensington Publishing in New York and founded TwinStreams Books, a complementary-healing imprint. Later, as executive editor at Citadel Press, she acquired and edited titles in the categories of celebrity biography, self-help, relationships, spirituality, new age, diet, Judaica, and health.
In 2001 and 2002, she was executive editor at Adams Media, where she published the first biography of Laura Bush. She also published a wide range of new age, business, self-help, and inspirational books.
She is currently working as a literary agent and book-development consultant.
Contact us to schedule a phone session with a consulting agent.